GILI Gesture Sensing RC Stunt Car, 2.4GHZ 4WD Double Sided Transform Vehicle with Music, Remote Control Truck for Boys 8-12, Christmas Birthday Gifts for 6, 7, 8, 9, 10 Kids
WHY WE NEED IT?
Turn to interaction mode(car light red), you can get closer and make it an obedient soldier listening to your command. Play a joke with kids by switching to escaping mode(car light flash) and ask your children to get their new toy. Imagine how excited they will be when finding the vehicle can play Mouse and Cat!
Equips with all-directional Mecanum tires, flexible steering and bonus bracelet controller. Three control modes of routine, interaction, escaping as well as various stunt skills keeps kids screaming and busy playing for hours. 2.4 GHz guarantees a long pairing distance within 100 feet and ensures kids' multiple driving without interference. Great birthday and Christmas gift idea for boys age 8-12.
100% Satisfaction Assurance: Contact us for any problem, we will make it no problem.
HOW TO USE IT?
Wearing and swinging the watch to control cars moving forward & backward, laterally drifting and 360 spinning. A series of amazing stunt operation empower children magic power as if they are wielding magic wands. we specially made videos and electric instructions in detail page for usage and download. This blue monster car help your children break away from electric product, which is a great tool for children to promote eye-hand coordination and sense of balance.
WHO CAN USE IT?
Toys comes with a USB charging cable and two batteries for replacement and backup. 2 hours' charge and 30 minutes usage, totally 60 minutes playing time for the car, longer than the average. Kids won't get frustrated with waiting or short play. Controller requires 2 AA packs (not included).
Awesome and powerful little car.. really cool. My 7 year old boy has gotten hours of playtime out of it over the past few months. He loves it!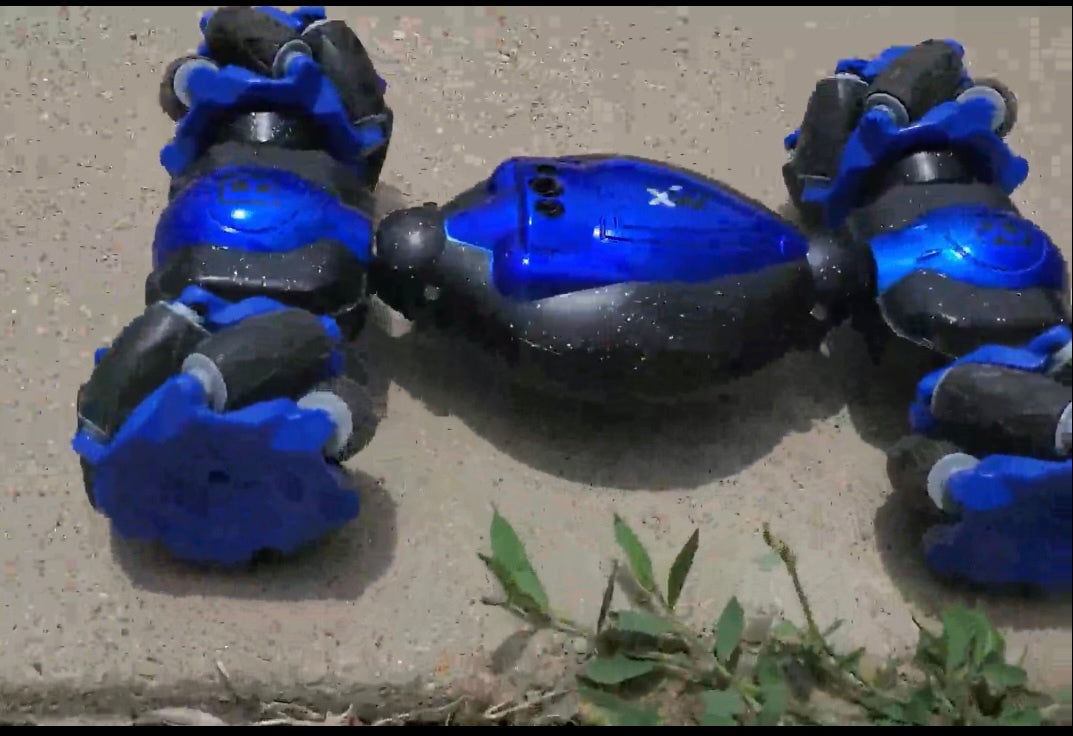 I bought this for my son and he's 8 years old. He love it and very easy to handle with the hand remote or the other remote. Great product.
This car is crazy fun. Jumps, twists. Great fun!!
No-Hassle ReturnsWe want you to be thrilled with your purchase! That's why we offer a 14-day return policy, which means you have 30 days after receiving your item to request a return. Learn more.Shipping
Currently, we are only shipping to the EU, UK, and the US. Usually arriving in 2-4 business days. Expedited shipping is available for an additional fee. Shipping times vary. Learn more.