Gili Kids Quick Knit Weaving Loom Kit Creative Adjustable Knitting Loom Set Arts and Crafts Gifts for Kids Girls and Boys Ages 6 7 8 9 10 11 12 Years
WHY WE NEED IT?
Kids are so excited to make their own scarf, hat, pillow and pretty handbag this year or make presents for their family and friends by themselves. They can make all sorts of stuffs. The more you create, the more creative of a thinker you become.
Beneficial For Kids Development. Weaving is a fun activity that helps to develop your child's fine motor skills, eye-hand coordination, concentration and problem-solving skills. Children can develop and express their creative ideas to life.
Perfect weaving craft for your elementary aged child, tween or teen to weaving by following instructions or plan their own creative project. They will enjoy this old-fashioned pastimes and have a special screen-free play experience.
HOW TO USE IT?
Has everything you need to get start! 32 rainbow colors weaving blocks with 56 pegs that can be combined freely and creatively, 5 rolls of soft wools, 2 rolls of fabric strips, 1 bag of cotton, a comb, plastic yarn needle, cute unicorn decoration, easy to follow instructions.
WHO CAN USE IT?
A fun arts and crafts project for kids ages 8 years and up. Makes a great gift for birthdays, Christmas, winter holidays, or other fun get together.
I have a preteen princess who was beyond happy with this kit. The instructions was clear, your value for money is amazing, super quick next day shipping, and I got a happy princess. She has not stopped making me something new almost everyday .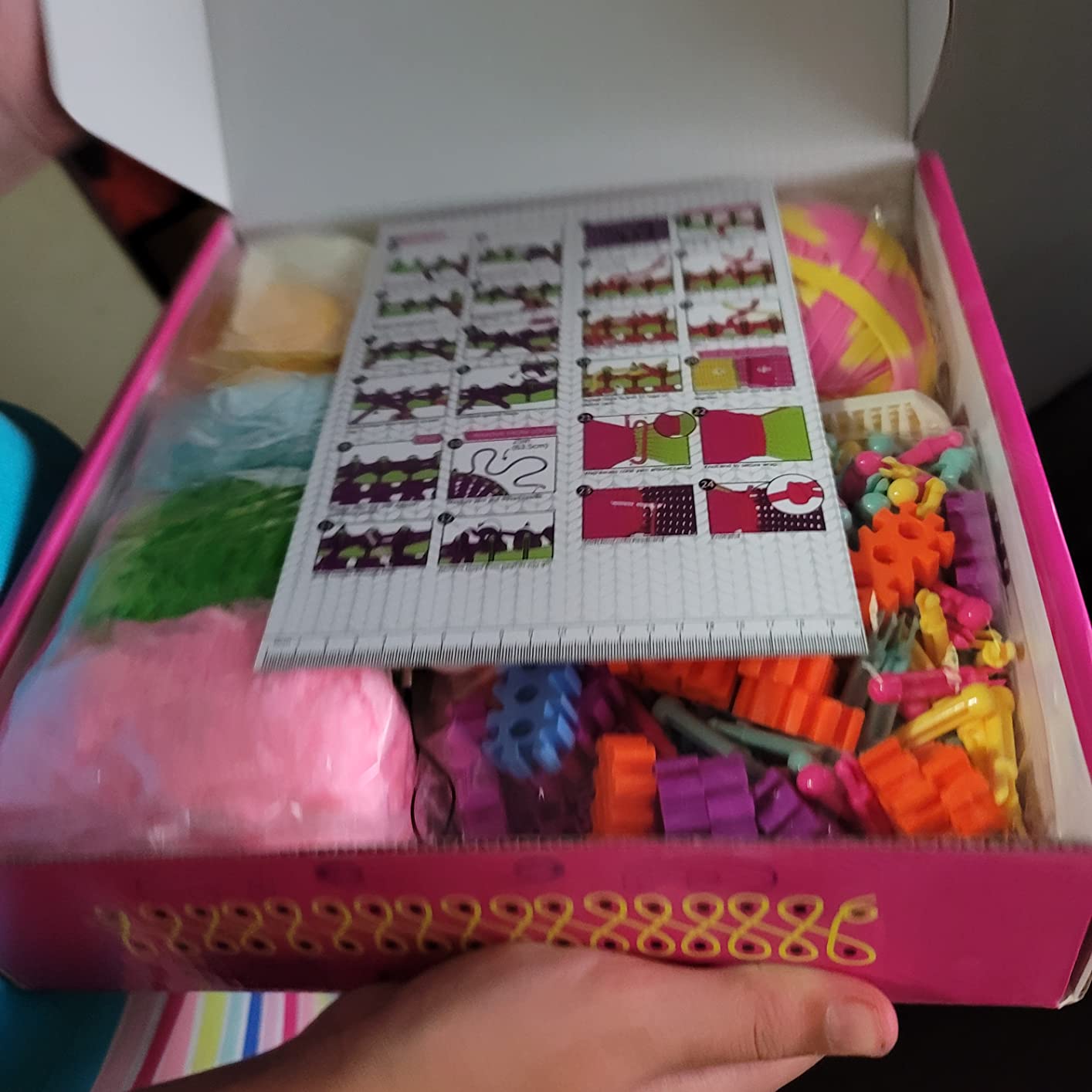 My daughter is a tween, and I have a hard te getting her presents for any occasion... she's at that age where she mostly just gets clothes because she's not interested in toys anymore. Anyway, this is a great craft kit if you have a child who's into crafting. It's very cute, and great for them to make gifts to give themselves! Plus, it's a great activity for rainy days, snow days, or just cold winter days. You get a lot of supplies included in the kit too!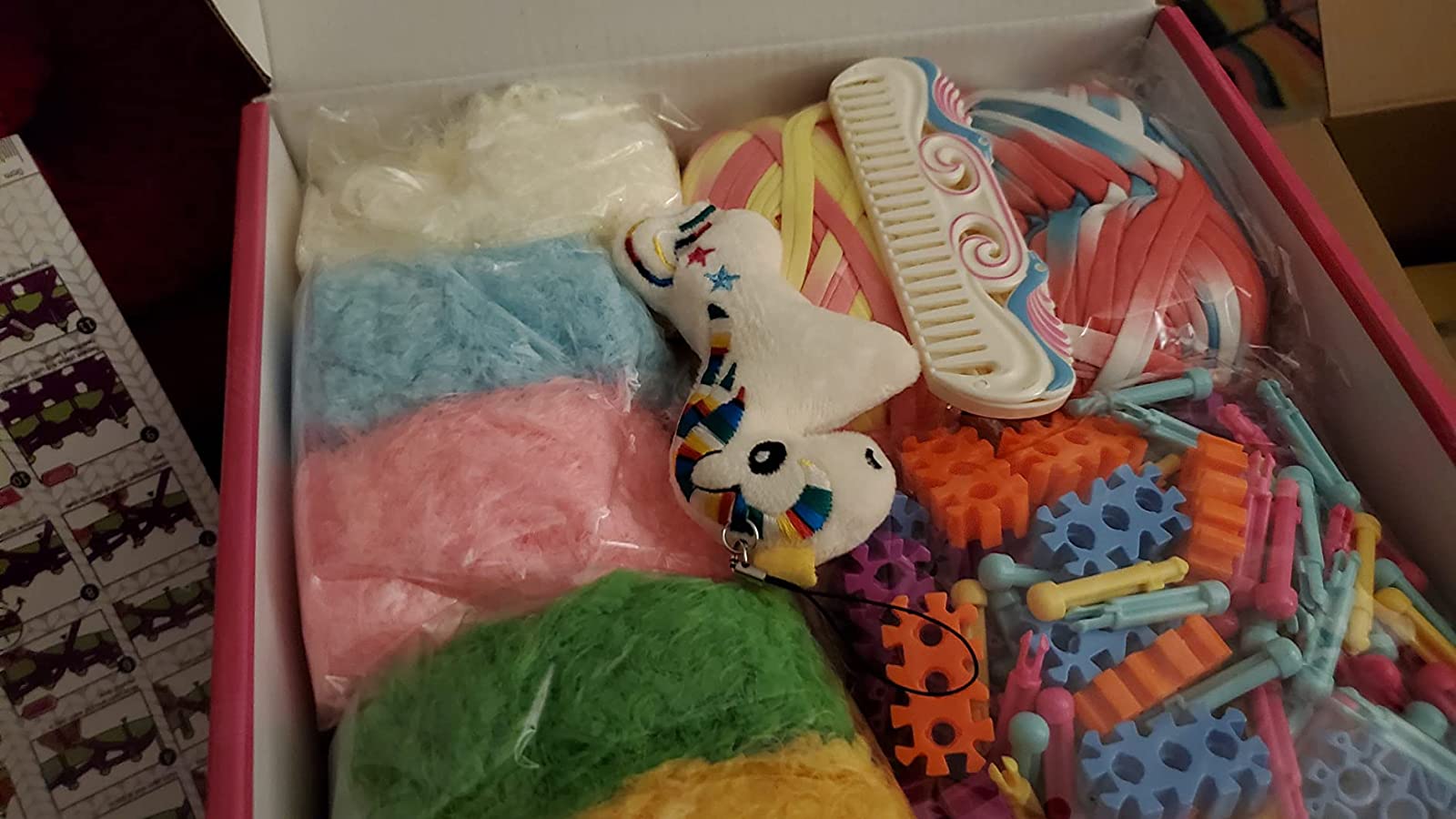 No-Hassle ReturnsWe want you to be thrilled with your purchase! That's why we offer a 14-day return policy, which means you have 30 days after receiving your item to request a return. Learn more.Shipping
Currently, we are only shipping to the EU, UK, and the US. Usually arriving in 2-4 business days. Expedited shipping is available for an additional fee. Shipping times vary. Learn more.